Darlin' It's Better Down Where It's Wetter
Our first exciting adventure on our trip was scuba diving at French Reef off of Key Largo, FL.
As we walked up, we caught the tail end of a speech by one of the crew members, "If you only have about 15 dives under your belt and don't have experience in these conditions, you can back out now and we'll refund your payment." Want to know how many dives we have under our belt? Two. Apparently the swells were about 8-10 feet, so entering and exiting the water was going to be a tad dangerous. But we had been looking forward to this dive for quite some time. A few waves? No big deal. What we forgot to consider was seasickness...
I think everyone on the boat with the exception of Sam, my brother-in-law, was green. I remember sitting on the boat in between dives while the crew changed out our tanks, thinking, "for the love of god, get me back in the water!" Because -- unless you're my sister Paige and have to "feed the fish" through your regulator -- you don't actually feel seasick while in the sea.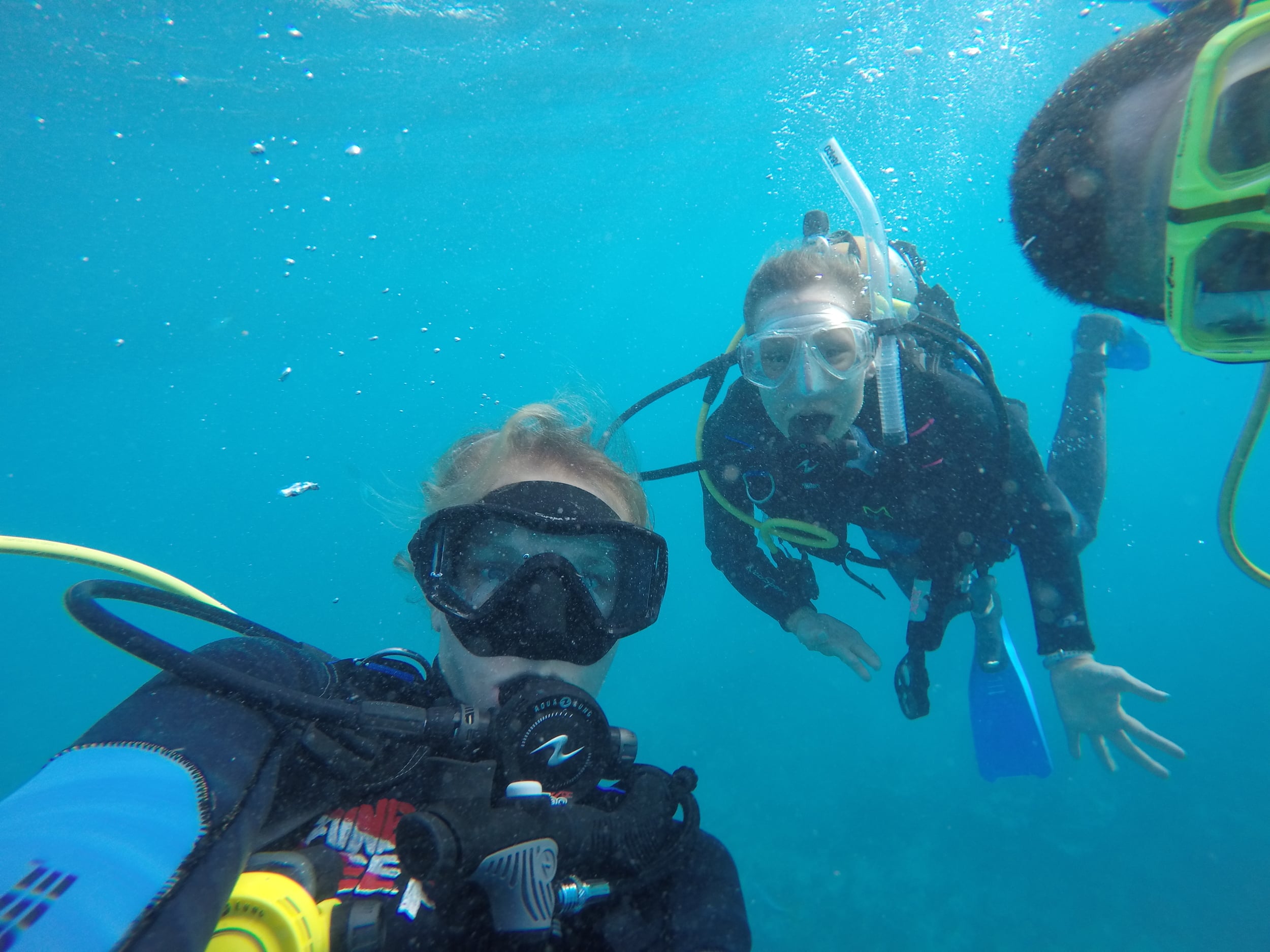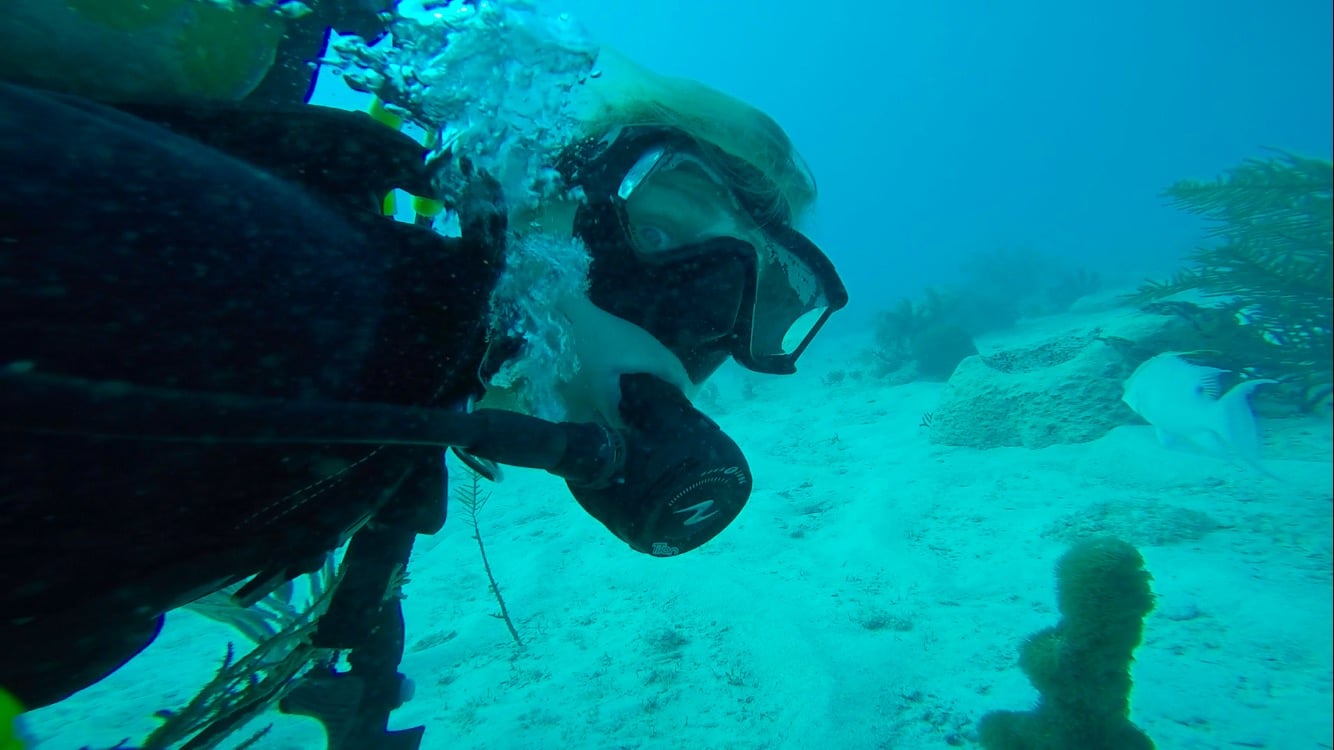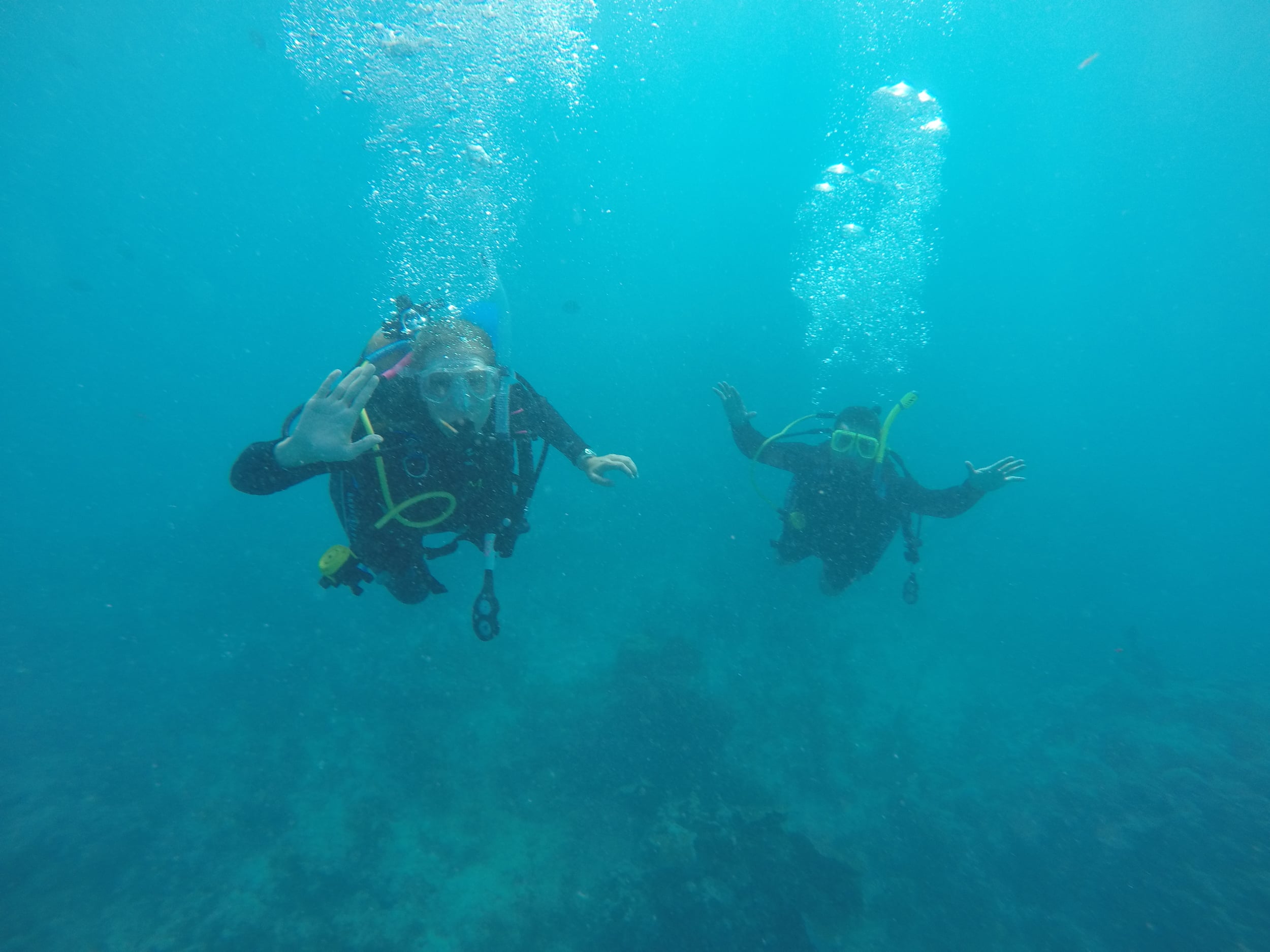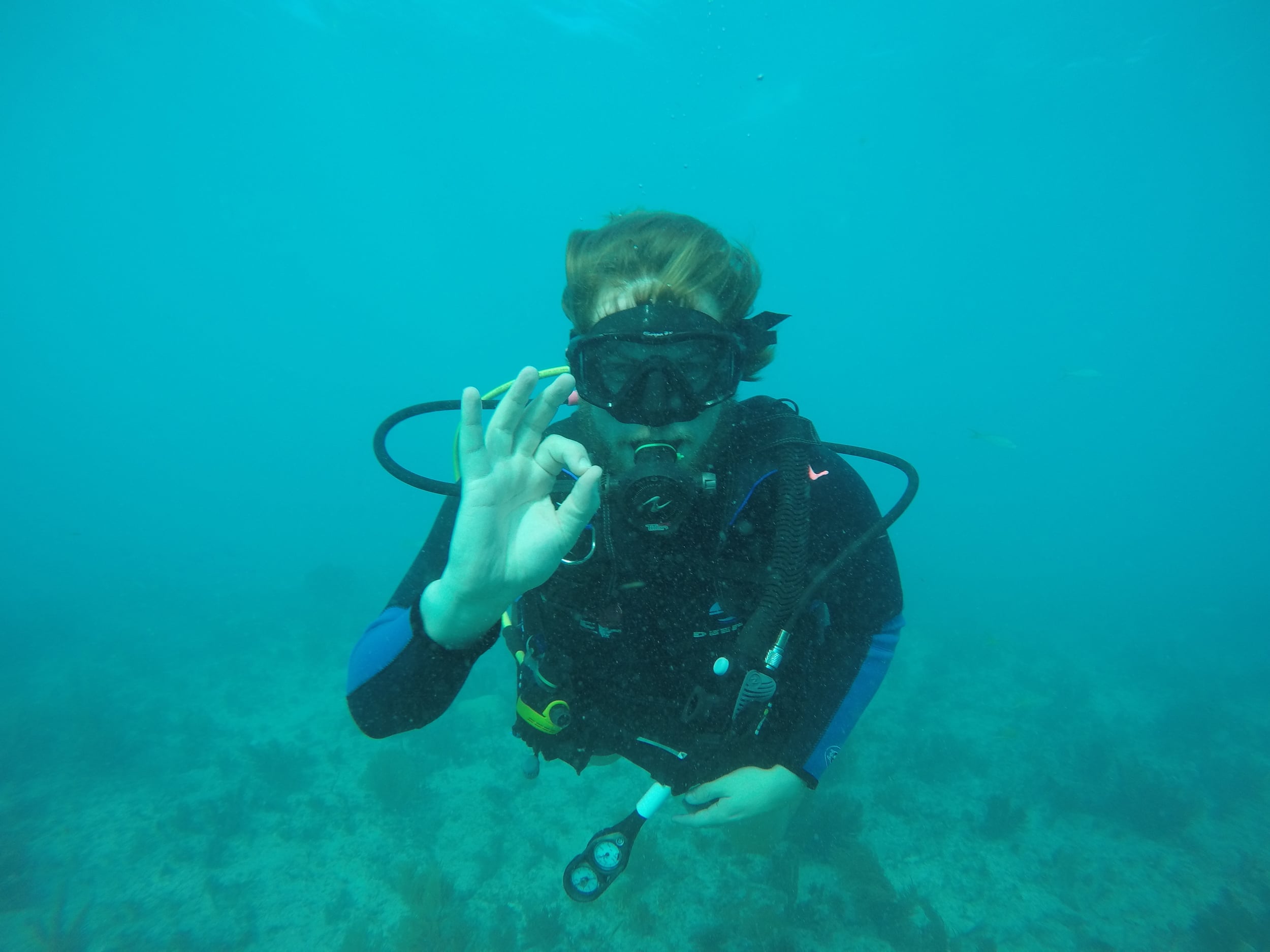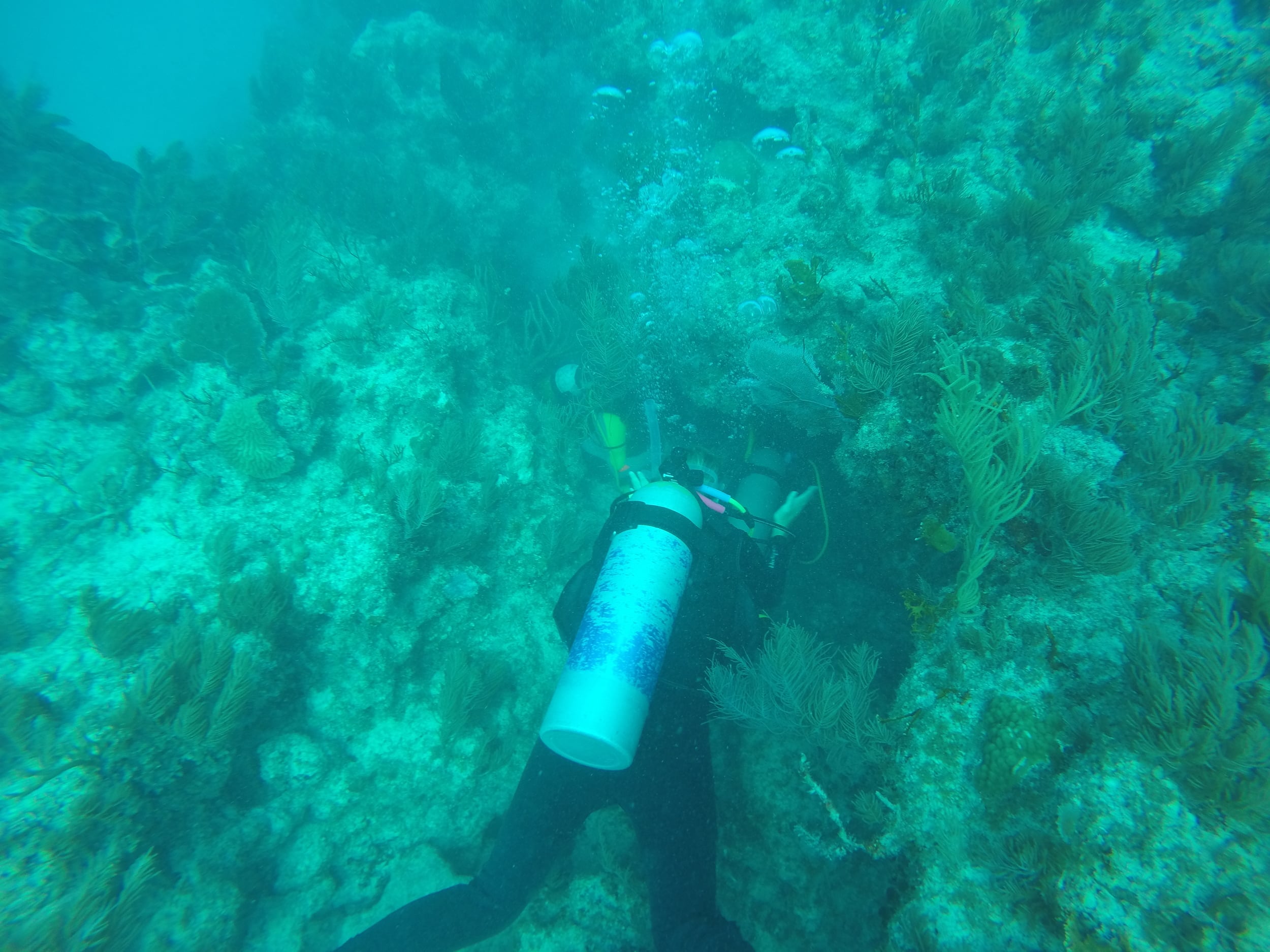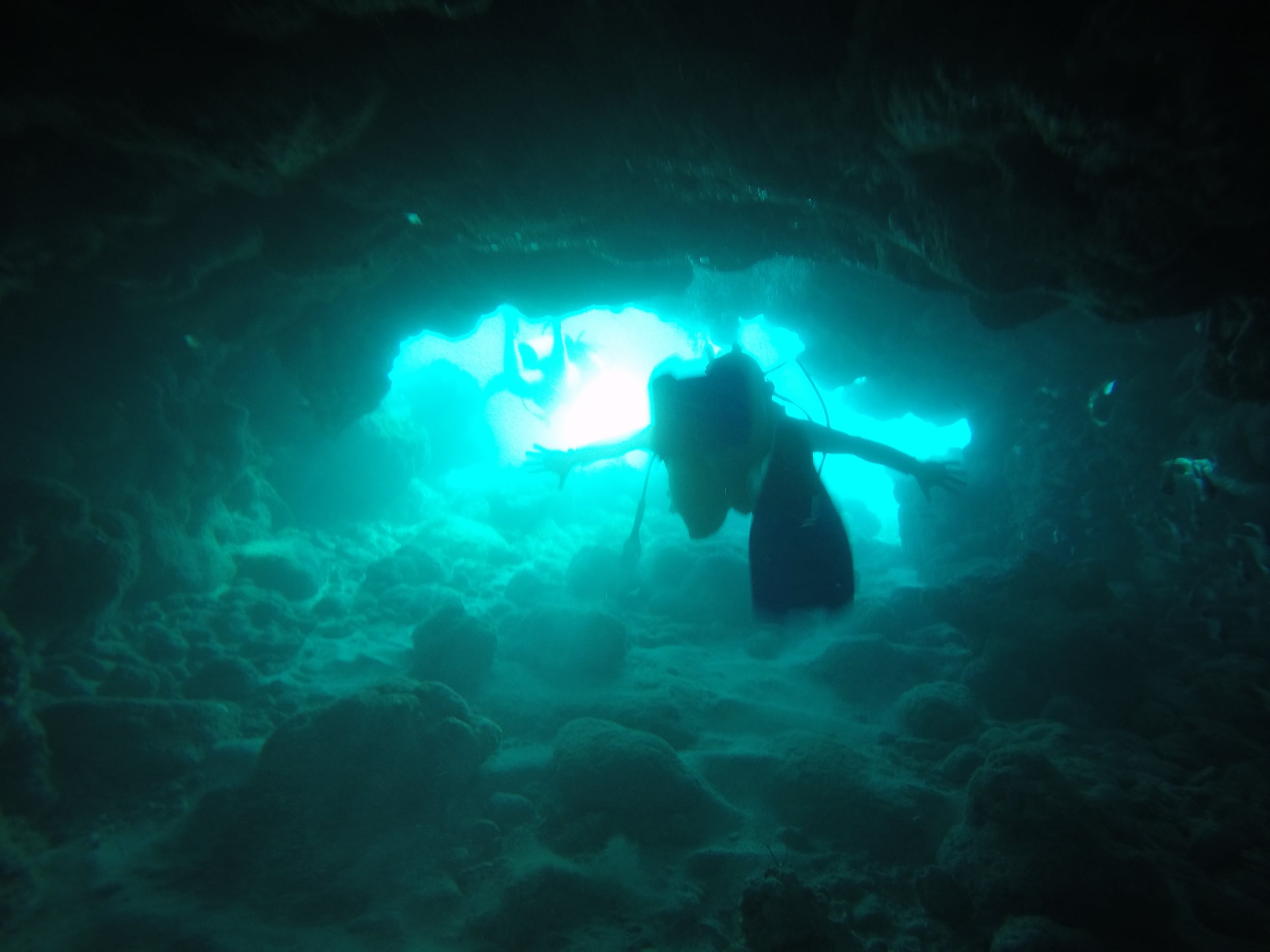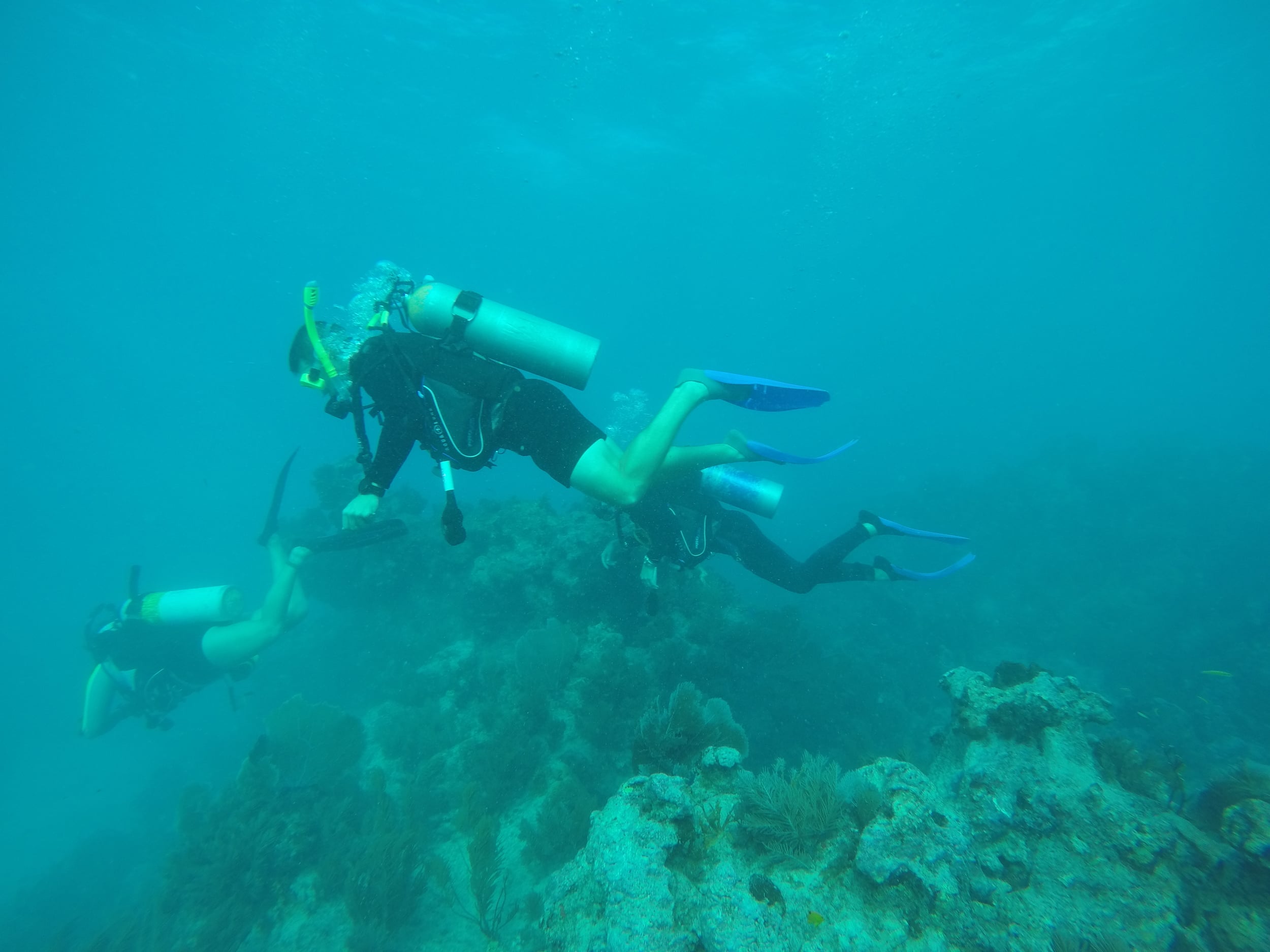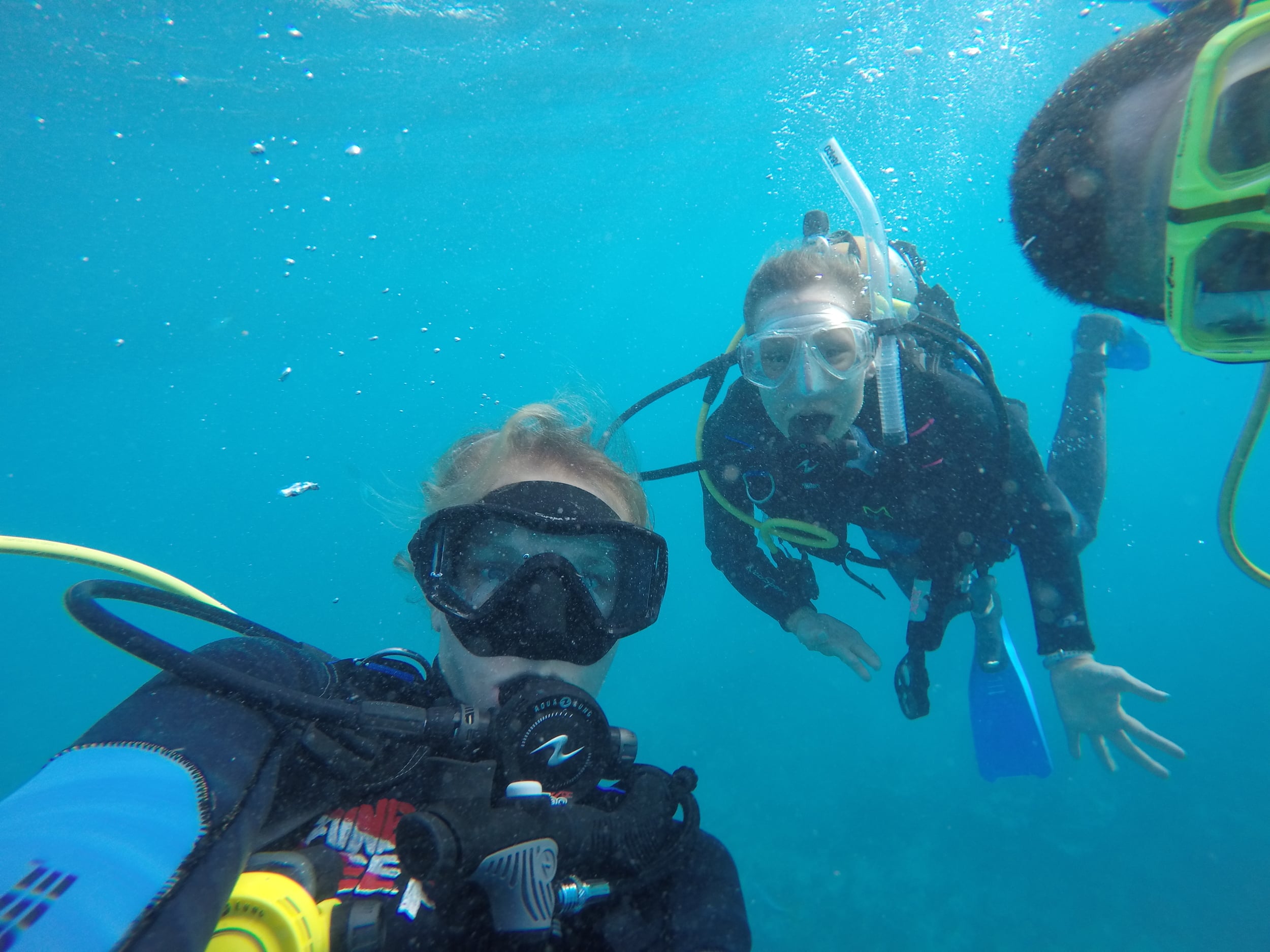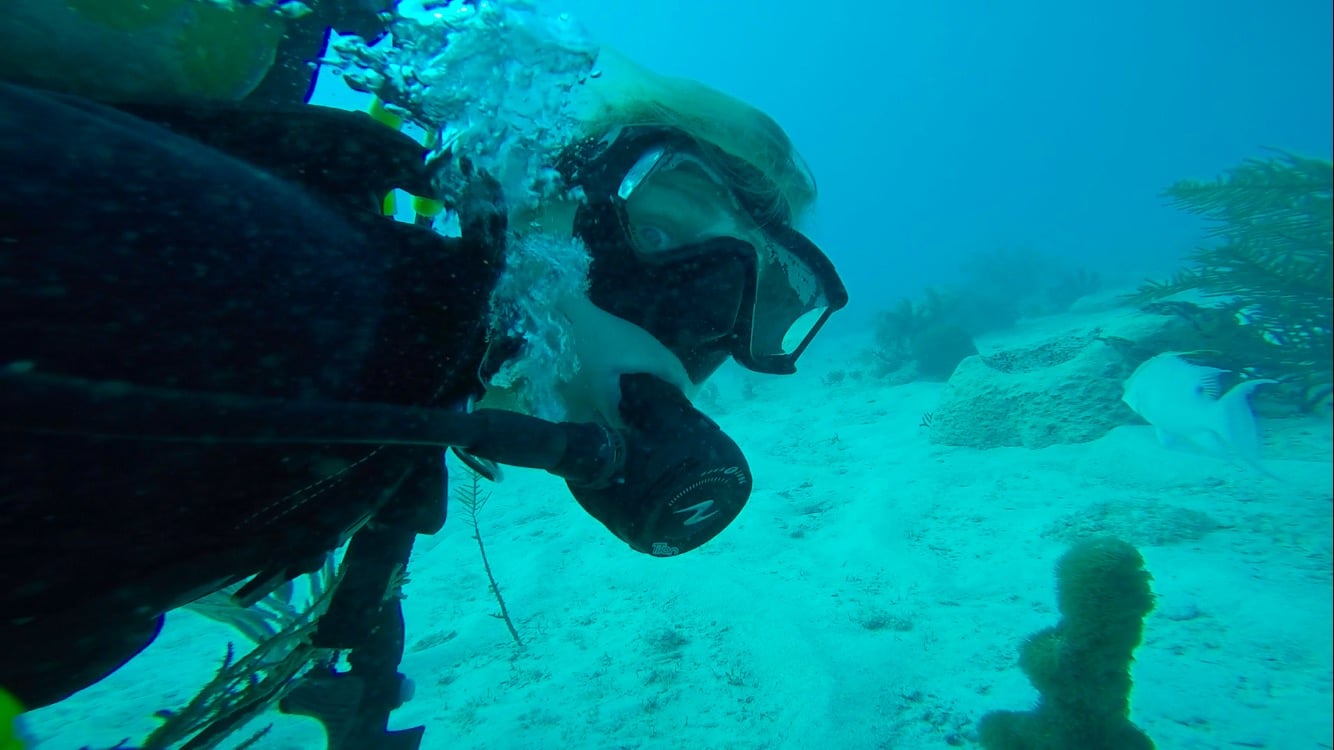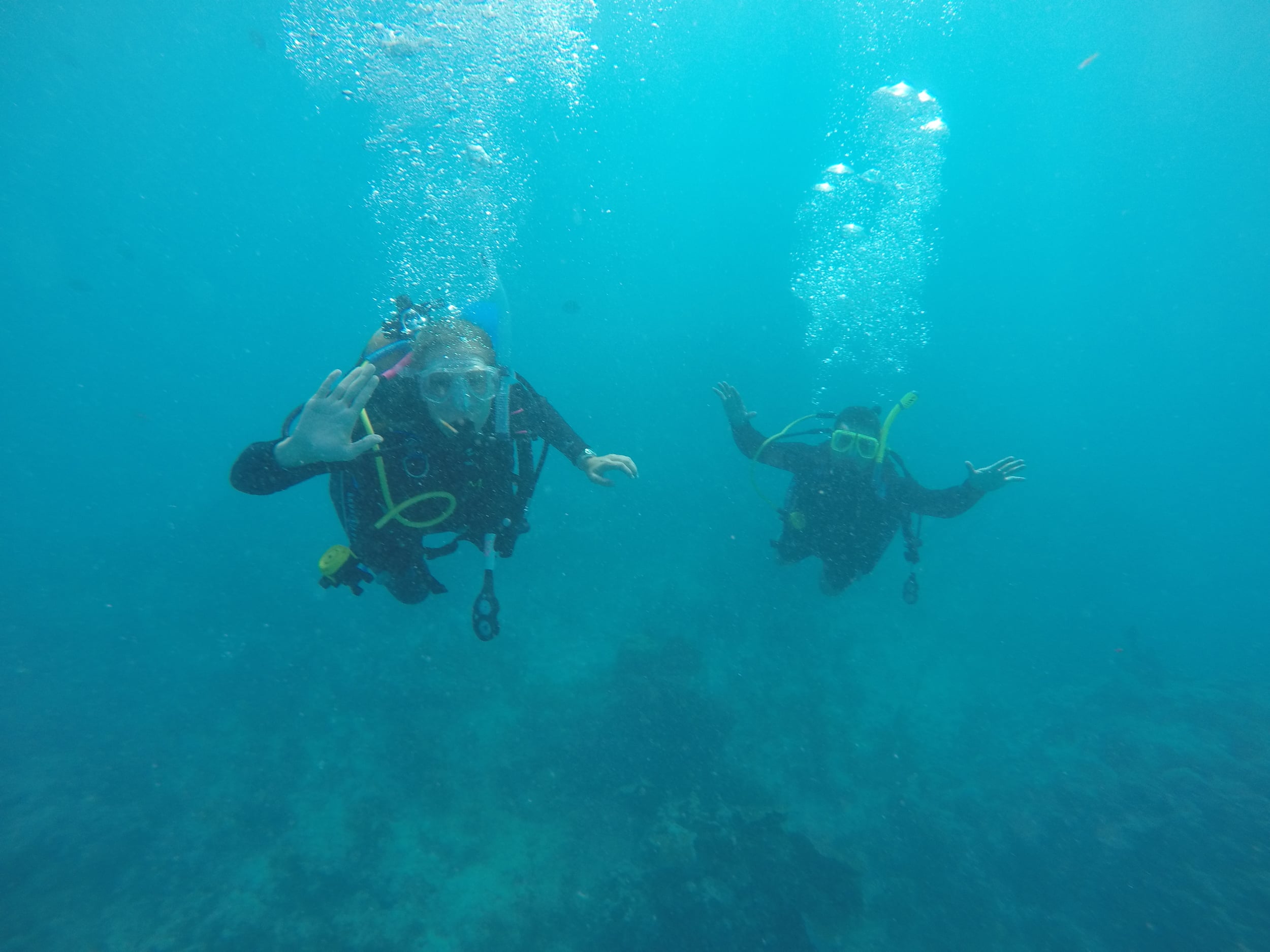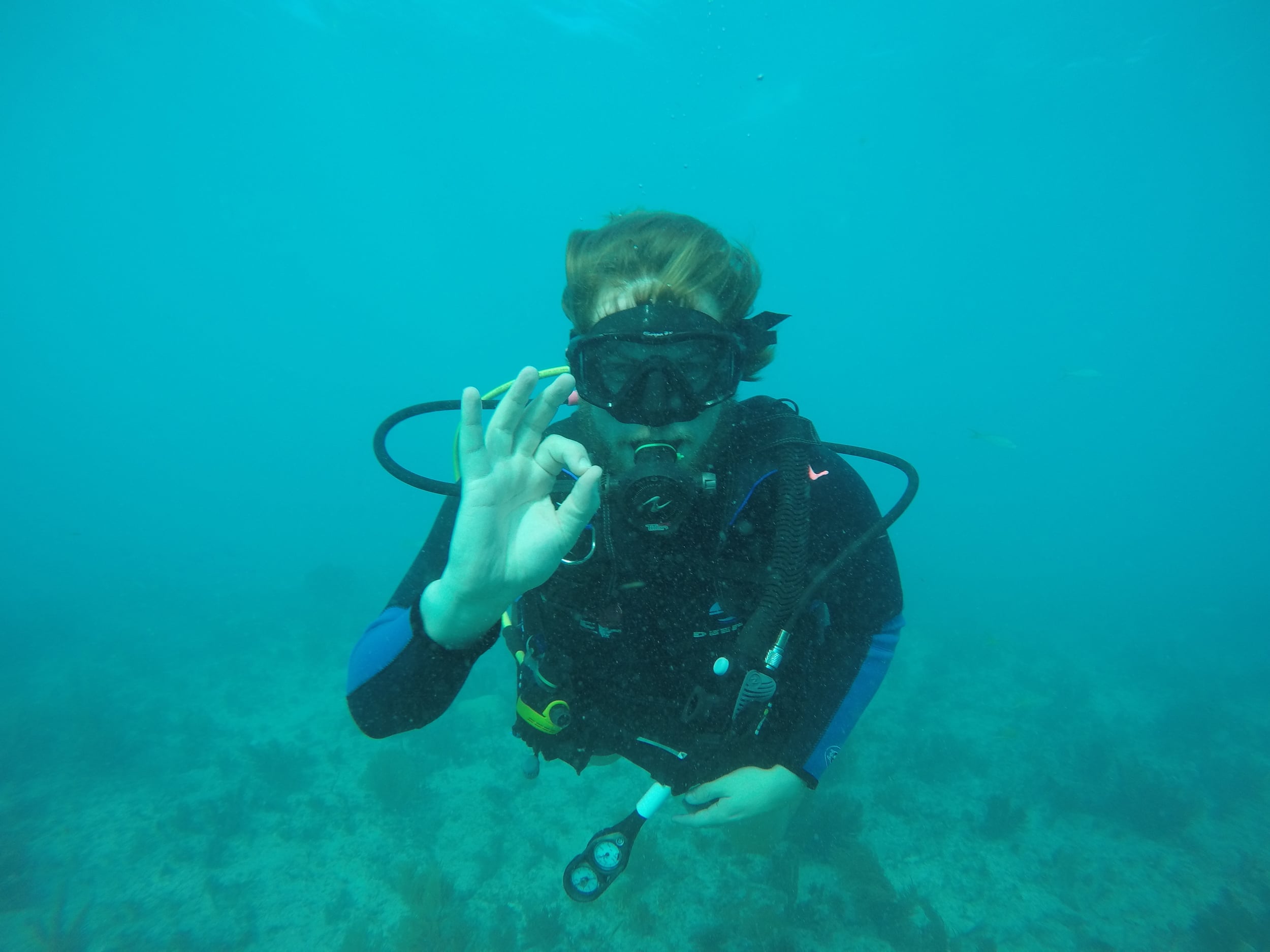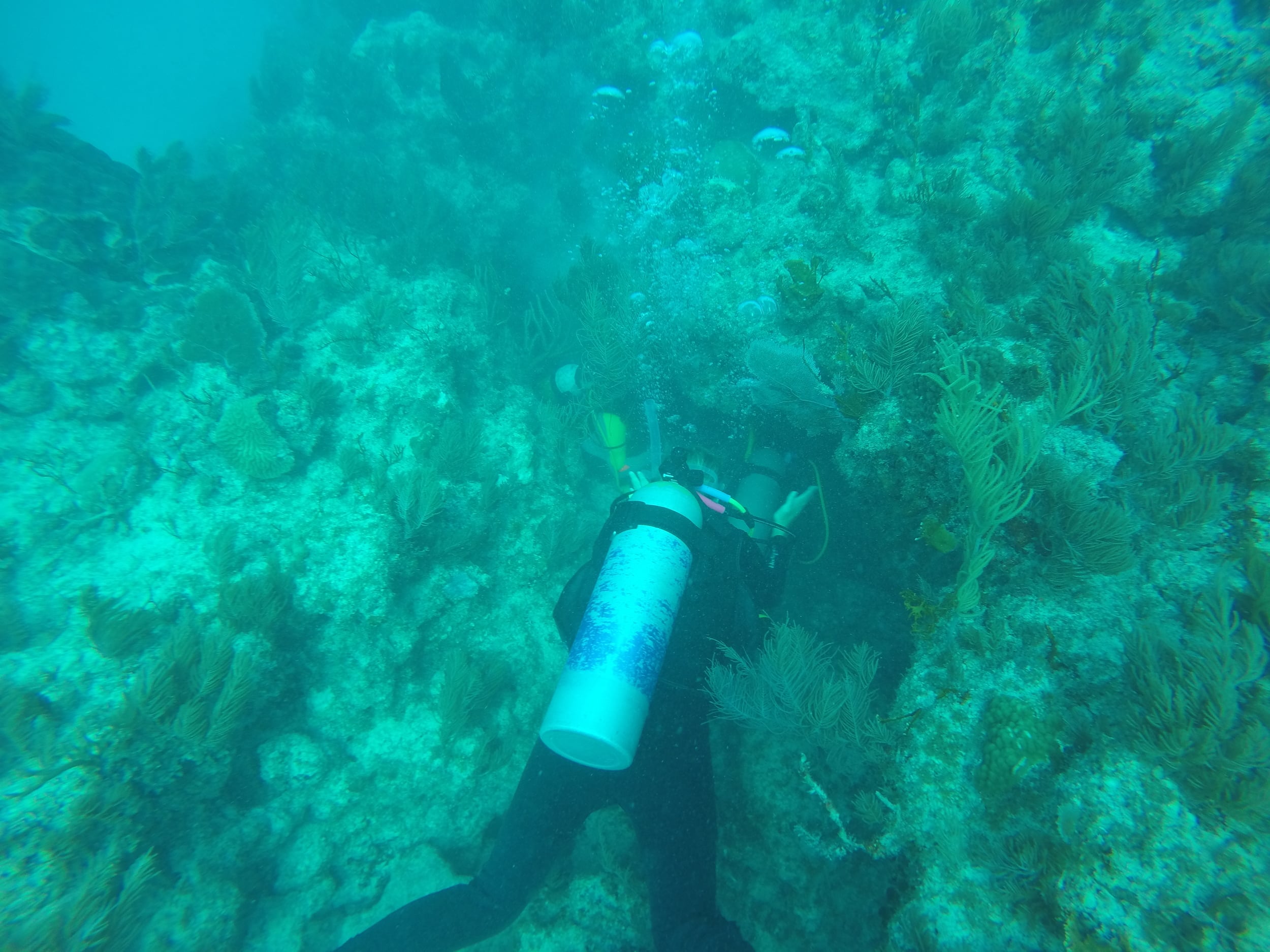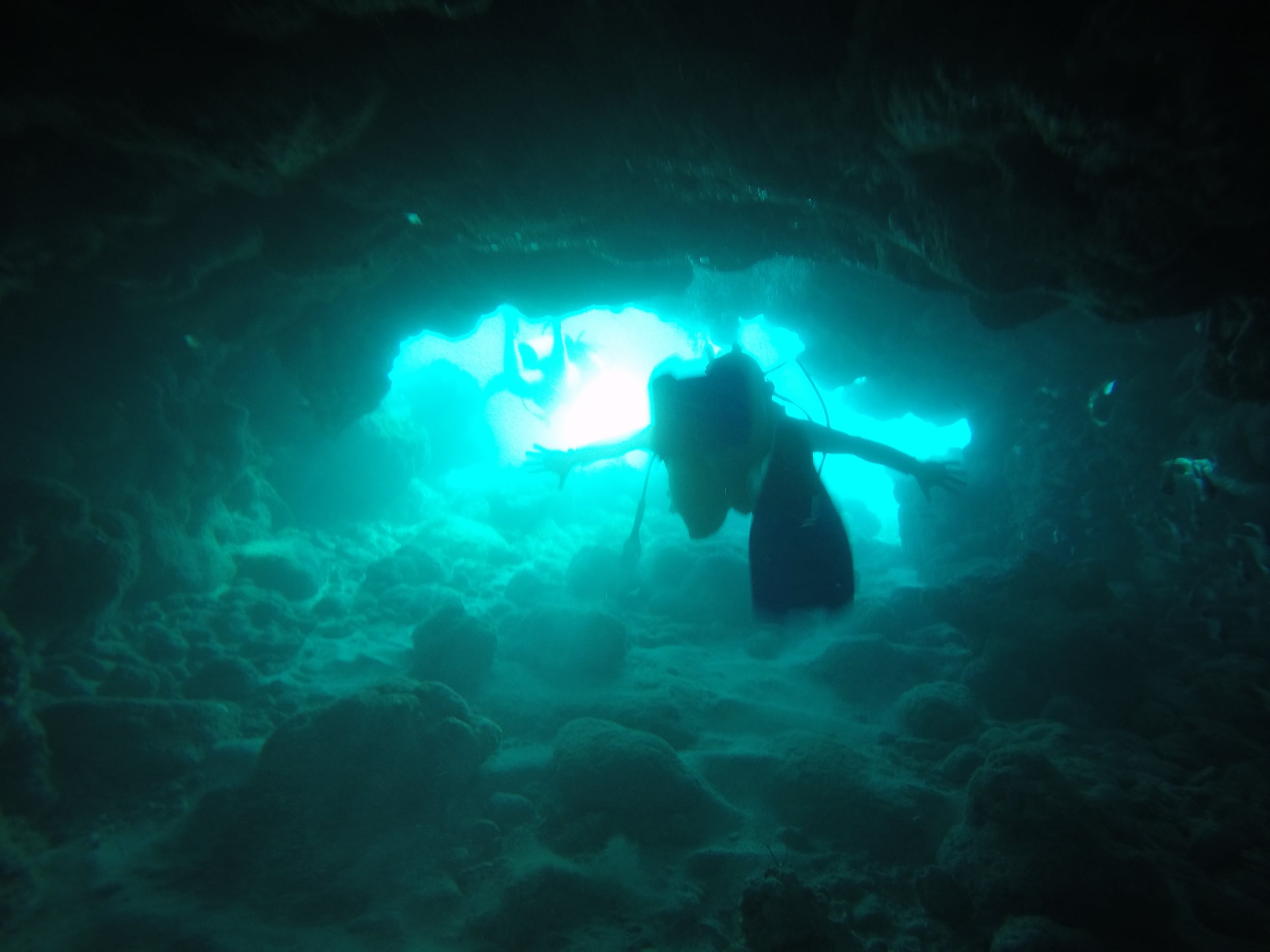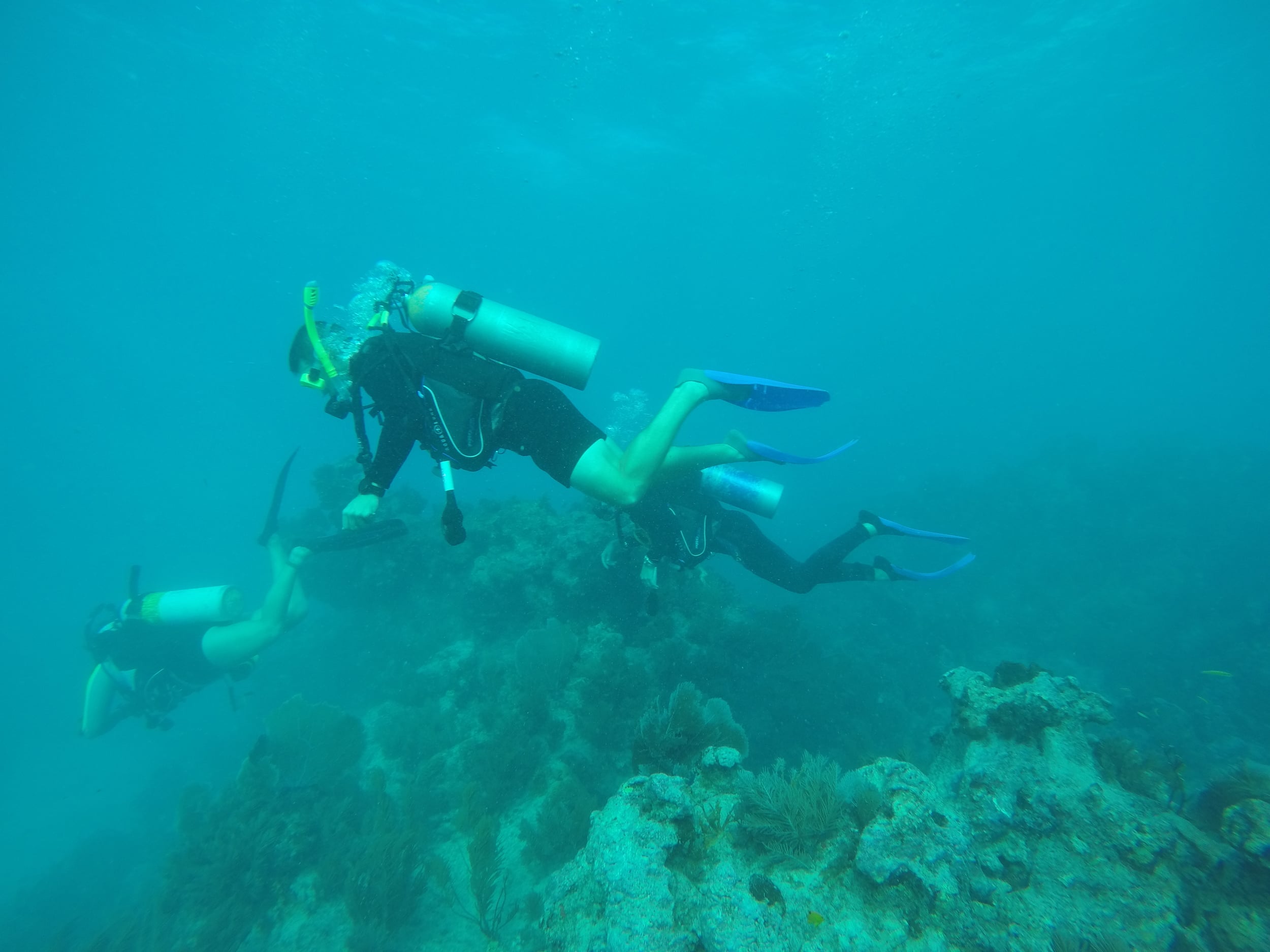 Earlier in the week, Matt and I were able to join a dive charter that was going out in the Gulf of Mexico to search for shark teeth and other fossils. Visibility was about six feet and every shadow looked like a Great White headed my way. So diving on the Atlantic side of the tropical keys was quite the treat. Even at a depth of ~45 feet, it was warm, the water looked bright blue, and visibility was nearly 30 feet. Not to mention, I prefer looking at living creatures versus searching for things that have been dead for centuries.
Aside from the nausea, the French Reef dive was incredible. I'm no fish expert, but I know we saw a lot of creatures that swim. A mere ten minutes into our first dive, we even encountered a shark. Although, 'encountered' might be a bit of an exaggeration as it was just a nurse shark sleeping under some coral, but pretty cool regardless. Unfortunately, we were having some issues with the GoPro, so we weren't able to capture much. On our next dive, we'll definitely use a dive filter and get better footage.
Here's our first (very amateur) GoPro video of our dive. Please keep in mind it's really hard to look good while wearing a mask and regulator: